Creative and Technical Freelance Writing Services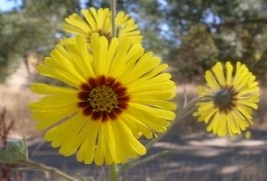 Virginia has authored hundreds of environmental/regulatory technical reports as well as hundreds of freelance articles/commentaries for the general public. She has written three novels (two eco-fiction). Her latest is a book of eco-fiction short stories. She is working on many other 'novel' ideas in addition to doing research for a few non-fiction projects. Check out her books at www.virginiaarthurauthor.com.
Virginia can provide examples of all types of her writing. Examples of freelance articles can be viewed at the links below.
Virginia is available to provide peer reviews/book reviews in the areas of environmental, ecological, biological, botanical science, including textbooks. She also peer reviews/writes  environmental regulatory reports/documents and general environmental/ecological articles/books. Feel free to request a copy of her writing resume.
FREELANCE WRITING EXAMPLES (click on title)